Advanced Dental Technology
Advanced Dental Technology
The overall health of our patients is the number one priority at Pure Holistic Dental. To achieve the best outcomes, Dr. George has made it a priority to stay up to date on all the latest scientific technology. She understands that just because something is "modern" it may not be the best and is committed to providing patients with advantages in dental technologies and techniques.  This helps assist our patients to make the decision that is best for them.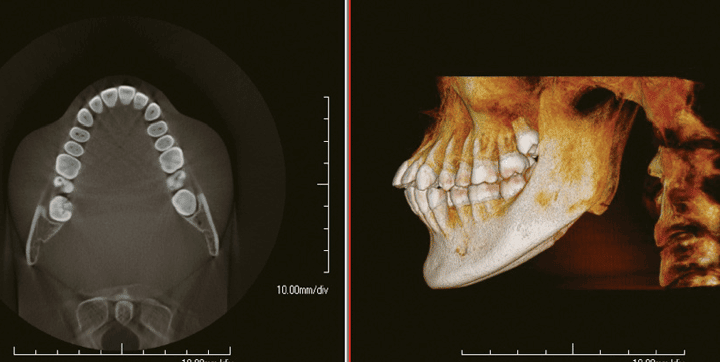 Digital Computer Dental X-Rays
These images provides us with a clear view of the oral cavity while keeping our patients protected:
Emits less than 25%of the radiation put out by standard x-rays.
Using the Nomad handheld dental x-ray device, Dr. George increases portability and decreases scatter radiation.
Full-lead aprons with thyroid covers are used during all x-rays
Homeopathic medications are offered after any radiation exposure.
Prexion 3D Cone Beam Imaging System

This system gives us 3D xRay images of our patient's roots, canals, and bone structures. With these detailed images we are able to effectively treat infected root canals and plan for dental implant surgery. It also guides the implant process, thus improving the outcome of care. 
Digital Photographs
We use digital photography to collect the highest quality images and provide you with the best dental services. The resulting images are free of pixilation and distortion, which makes them easy to read and share with our patients. 
Treatment Technologies
High-speed electric hand-piece with four water ports to keep teeth cool throughout treatment and no tooth vibration.
Electrosurgey tool is used for removing unwanted or unhealthy tissue as well as other cosmetic and restorative procedures
Laser Technology for tissue removal. It provides quicker, more effective procedure times, less pain and trauma, and reduces the risk of bleeding and/or complications.
Are we a good fit for you?
You want to save time and money over your lifetime to get optimal health
Your goal is to be the healthiest version of yourself to feel the best
You want the least amount of dental work possible