Office Policy
Dr. George and her team have a mission to provide the best dentistry to as many people as possible. We will provide you with many options so that you can afford your dental health care.
We accept all major credit cards as a mode of payment.
Visa, Master card, Discover, Cash 
Payment Plan financing options are available for treatment costs. For further questions, contact our office.
Our office policy is to reserve a timeslot only for an individual patient and not overbook the treatment provider.  This is to ensure that the patient receives the best quality of care that we are able to provide.  As such, a $75  cancellation fee will be charged if I reschedule or cancel in less than 2 business days of a planned appointment.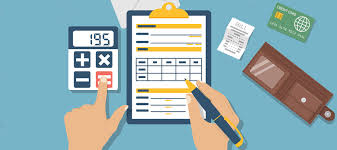 Do you accept Insurance?
We accept all insurances that do not restrict the patient from seeing a provider of their choice. These are typically PPO's, HSA, or FSA plans.  
We do not accept HMOs, Medicaid, or Medicare. 
Our team is committed to maximize your insurance benefits so you receive the largest reimbursements that you are entitled to. We will file your claims electronically as a service to our patients, as long as we have the most updated insurance information. Your full portion will be collected at our office at the time of service.
What does dental insurance cover?
Dental insurance do NOT cover 100% of all procedures, only a percentage of it.
Most insurance plans have a maximum limit of $1500 per year, with

Deductibles

Clauses

Stipulations

Waiting Periods

Maximums
We can provide dental codes that can be billed so you can check with your insurance company if there is coverage. 
We are able to check if your insurance is active, but will not be able to determine your actual paid amount due to the numerous clauses and fine print that each insurance allows.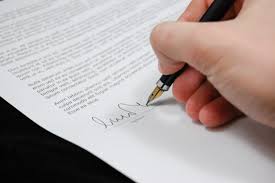 Do you offer any discounts?
If you do not have dental insurance, do not worry! We have a in-house membership program for patients that do not have dental insurance. This will cover you for 2 basic cleanings a year and 2 exams with 2D x-rays including an emergency visit. This membership plan also offers discounts on many of our services. Click here to read more about the Membership Plan.
We also offer a 5% discount for cash payments over $1,000.
Do you offer any Payment Plans?
We offer interest free financing through CareCredit. If you have a decent Credit Score,  you can qualify for 0% interest financing. You can apply here.  We can also help you apply or look up your card information when you call our office. 
What is your Cancellation Policy?
Finding a great dentist is hard to do and many people are seeking the care of a trained biological dentist.  To ensure fairness to those seeking care and to keep our costs as low as possible Pure Holistic Dental enforces a cancellation/reschedule fee of $75.00 for patients breaking appointments within 2 business days of their scheduled time with the doctor. For surgical appointments, the fee will be $75.00 per hour blocked for time with the doctor (Max of $300) as the nature of surgery requires the doctors undivided attention.  Please see a PDF copy of our policy here.
Are we a good fit for you?
You want to save time and money over your lifetime to get optimal health
Your goal is to be the healthiest version of yourself to feel the best
You want the least amount of dental work possible