Careers at Pure Holistic Dental
biological | wellness | cosmetic
We know to achieve your career goals, you need a practice that is supportive. From the moment you walk in,  you will feel how passionate our team is in what we provide our patients, as well as our mission.  At Pure Holistic Dental, we're PROUD to offer top-tier pay, exemplary benefits, and a team culture that can't be beat!
Doctors
We're always on the lookout for associate doctors that believe in our mission and want to practice the best dentistry they can.  If that sounds like you please reach out to us at doctor@pureholisticdentist.com with your resume.
Why work with Pure Holistic Dental?
5 Day A Week Practice with Standard Operating Hours
100% Fee For Service Patient Base
Latest Clinical Technology (C02 Laser, 3D Cone Beam X-Rays, 3D Scanner, Mobile X-Ray, Digital Sensors, Electric Handpieces, Paperless Office, and much more)
Clinical Training and Continuing Education stipend
The BEST TEAM EVER!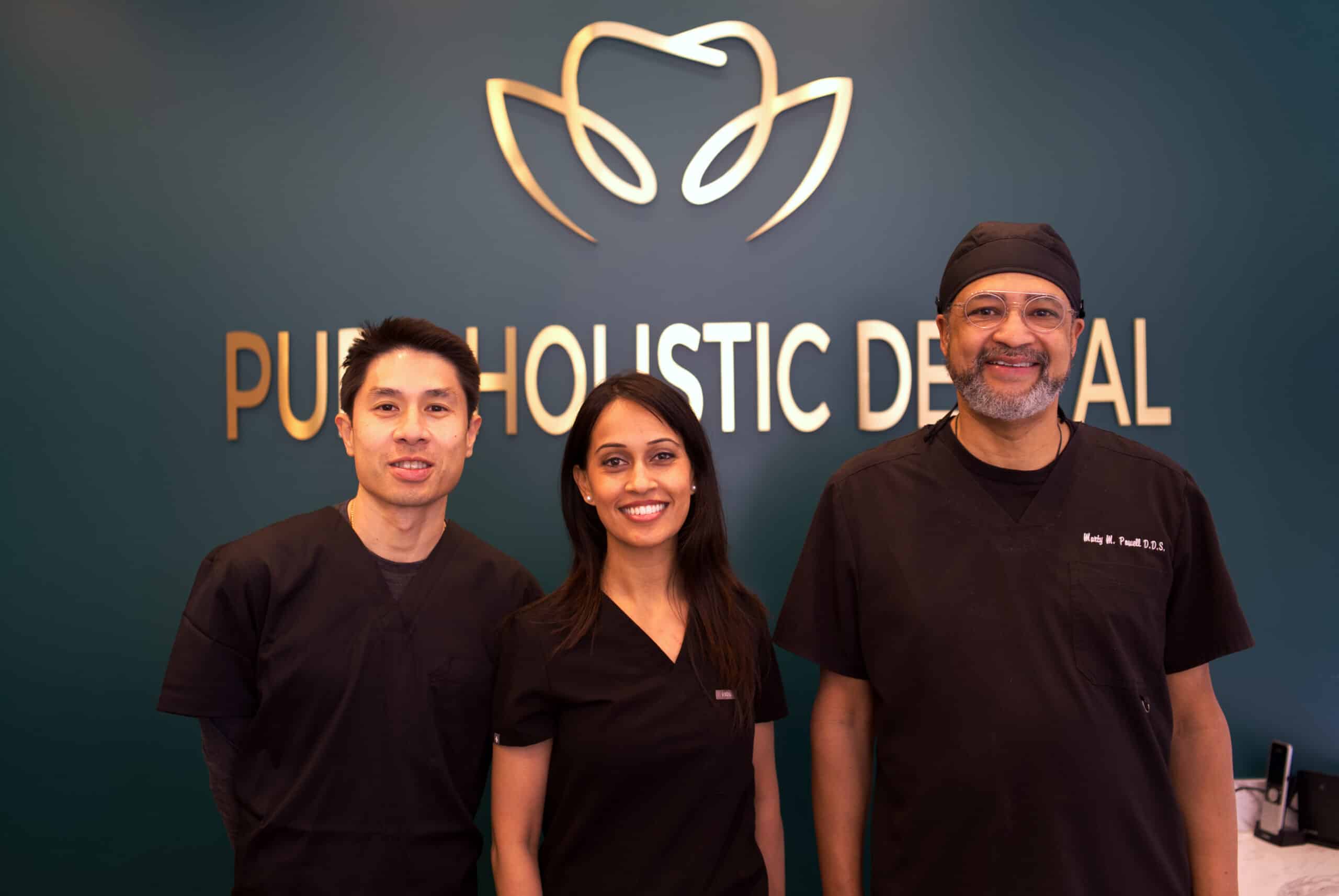 Clinical & Front Office Staff
Our clinical team is top notch! We rely on our Registered Dental Assistants and Registered Dental Hygienists to be Champions for Patient Health.  This means that you'll be educating the patients as well as assisting/performing advanced procedures.  If you're ready to jumpstart your career as a clinical team member start by filling out the forms below.
Why Work with Pure Holistic Dental?
5 Day A Week Practice with Standard Operating Hours
401K with 3% Match
Medical Insurance for Employee
Vision Insurance for Employee & Family
Dental Benefits for Employee & Family
11 Days PTO Starting Year 1
Mercury Safe Dentistry
We are able to safely remove old mercury amalgam (silver fillings) through a very specific procedure. We never use mercury amalgam to fill cavities.

Integrative Dentistry
Here at Pure Holistic Dental, we believe what happens orally affects the rest of the body, and vice versa. Our oral health impacts the rest of our body because the mouth, teeth and gums are integrated with our body systems.

Minimally Invasive Dentistry
Our goal is to conserve healthy teeth through prevention, remineralization, and minimal dental intervention. We evaluate every patient to see their risk and put together a plan individualized for them.
Are we a good fit for you?
You want to save time and money over your lifetime to get optimal health
Your goal is to be the healthiest version of yourself to feel the best
You want the least amount of dental work possible