Safe, effective, and minimally invasive, metal-free partials are a top choice among holistic practitioners. This dental device is a form of partial denture. Dentists use this device as a replacement for missing teeth and can help restore confidence and prevent further oral health concerns. Many holistic dentists and patients are forgoing traditional metal-based dental partials due to their potential for toxicity. There are several reasons why metal-free partials might be right for you. Read on to learn more about this biocompatible dental device.
What Is a Metal-Free Partial?
They are a removable partial tooth replacement option composed of non-toxic materials like acrylic resin. The device gives patients the look of natural teeth. Furthermore, the flexibility of the material can afford a level of comfort not associated with more rigid metal partials. This device is often used following tooth extraction, providing patients a safe and aesthetically pleasing replacement for missing teeth.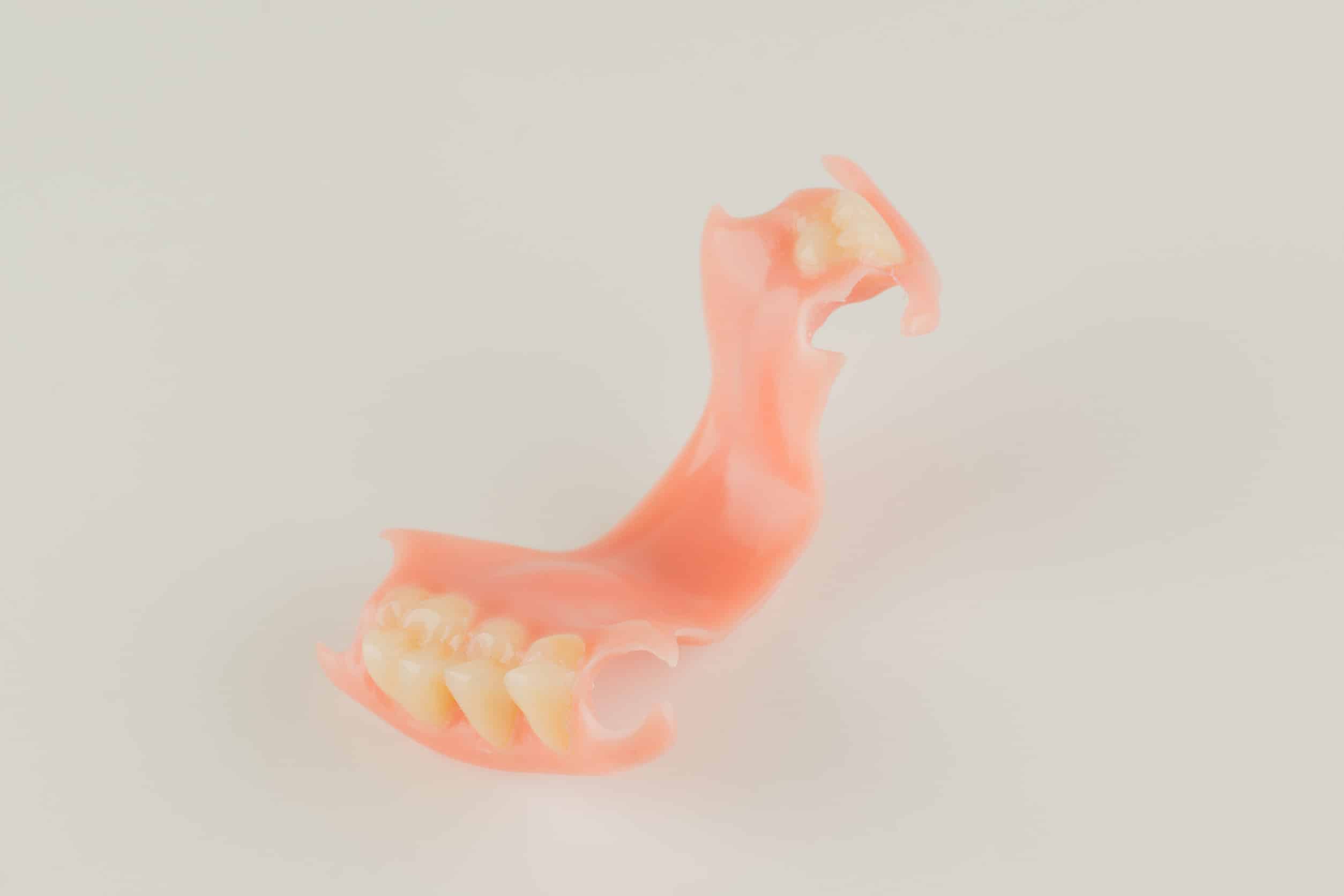 How Do They Differ from Traditional Partials?
No longer is it necessary to use a metal-based partial. Although popular, metal-based partials can expose patients to toxicity over time. Some people can experience allergic reactions to either the metal base or the dyes used to color the exterior of the partial. However, metal free partials can be worn without the concern for toxic effects. The whole idea of exercising good oral hygiene is to maintain optimal health, and many devices like metal partials can actually contribute to more health problems in the future. That is why many holistic dentists promote the use of metal-free alternatives.
What Are the Benefits of Metal-Free Partials?
There are a host of benefits that come with the use of metal-free dental partials. Many patients prefer the peace of mind that comes from the natural look of the device as well as the health benefits. Here are some advantages to consider:
1. They Are Biocompatible
Composed of non-toxic materials like acrylic resin, they can be dye-free or contain biocompatible pigments. Also, metal-free partials will not contribute to issues like galvanic currents and other metal toxicity. Having various types of metal in the mouth can create galvanic toxicity, which leads to a host of other health problems.
2. They Have a Natural-Looking Appearance
Without the use of metal hardware, these partials maintain a more natural appearance, giving patients even more confidence. Traditional devices may look artificial due to some portion of the metal being visible. Patients with metal-free partials can smile with confidence.
3. They Can Be More Comfortable
All partial dentures will take some getting used to. The absence of rigid metal facilitates the speed of this process. Metal-free partials are flexible thus making it easier to settle into a natural-feeling fit. Having a mental component in your mouth can be uncomfortable and cause irritation, as it constantly rubs against the surrounding gums, and even the cheeks or tongue.
4. They Can Be Less Expensive
Metal-free partials are also more cost-effective than their metal counterparts. This means that more patients have the opportunity to receive the device, and therefore are less likely to have related health problems. Easing the financial burden can help patients get the care they need and practice better oral hygiene.
Take Control of Your Oral Health Today!
At Pure Holistic Dental, we want to help you achieve optimal health. Through biologically based oral care, we strive to help patients avoid tooth loss and procedures that require extraction. However, when dental partials are necessary, we offer a non-toxic metal-free option. Call us today at (281) 957-1672 to make an appointment and browse our website to learn more. Smiling with confidence again is possible, and it can start today.
Are we a good fit for you?
You want to save time and money over your lifetime to get optimal health
Your goal is to be the healthiest version of yourself to feel the best
You want the least amount of dental work possible